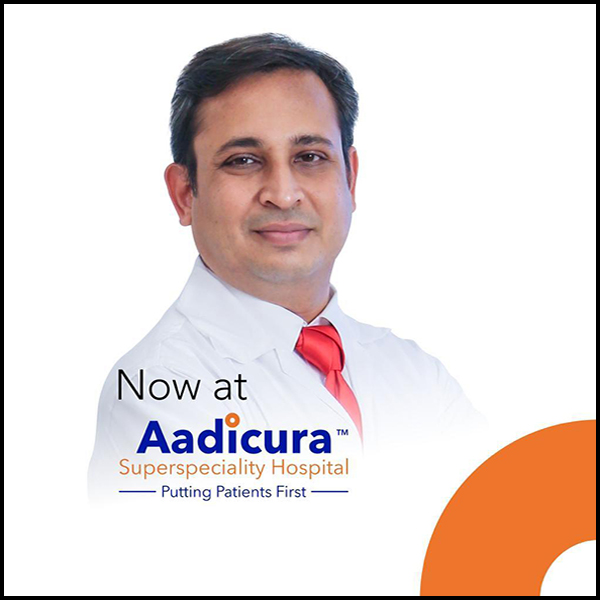 Dr. Hiren Parikh
MBBS, DTCD, DNB, FCCP (USA), CIH, CDM
Dr. Hiren Parikh has over 10 years of experience in the fields of Pulmonology, Critical Care, and Sleep Medicine.
Dr. Hiren Parikh is a Pulmonologist, Sleep Breathing Disorder Specialist and Critical Care specialist based in Vadodara with vast experience in the fields of Pulmonology, Critical Care and Sleep Medicine. Over the years, Dr. Hiren Parikh has developed expertise in the evaluation and treatment of Obstructive Sleep Apnea, Obesity Hypoventilation Syndrome and Intervention Pulmonology.
Dr. Hiren Parikh did his MBBS study from Shree Krishna Hospital and Pramukh Swami Medical College, Gujarat, India, and Post Graduation in Respiratory Medicine from Baroda Medical College, Vadodara (Baroda), Gujarat, India. He further pursued DNB (Diplomate in National Board) in the Department of Respiratory and Critical Care Medicine, St John's Medical College Hospital, Bangalore, Karnataka, India. He holds a Fellowship of American College of Chest Physician (FCCP) from the USA.
Areas of Expertise :
Thrombolysis (Pulmonary Embolism)
Treatment of Lung Cancer
Treatment of Drug - Resistant TB (MDR and XDR TB)
Management of Tubercular and Parapneumonic Effusion / Empyema
Difficult to Treat Asthma, COPD and Pulmonary Rehabilitation
Management of Interstitial Lung Diseases including Full PFT
Ultrasound / CT guided Biopsy of Peripheral Lung Tumor / Mass
Management of Mediastinal Mass / Lymph Nodes - EBUS (Endo Bronchial Ultrasound)
Management of Respiratory Failure / ARDS (BiPAP and Ventilatory Management)
Spirometry, Total Lung Capacity, Diffusion Capacity, Six - Minute Walk Test
Management of Complicated Pneumonia (Including COVID 19 and H1N1 - Swine Flu Pneumonia)
Diagnosis (Sleep Study - Polysomnography) and Treatment of Sleep Apnea (CPAP and BiPAP)
Diagnosis and Treatment of Pulmonary Lesions by Bronchoscopic Interventions like Fibreoptic Bronchoscopy and Related Procedures
Diagnostic and Therapeutic Pleural Aspiration, Intercostal Drainage Tube Insertion, Pigtail Insertion, Medical Thoracoscopy
Broncho - Alveolar Lavage, Endo Bronchial Biopsy, Tran Bronchial Needle Aspiration, Tran Bronchial Biopsy, Control of Hemoptysis, Brushing, Foreign Body / Mucus Plug Removal, etc.
Dr. Hiren Parikh also available at Aadicura Superspeciality Clinic (ASC) at following place :
Bharuch Every Thursday - 12:00 pm to 2:00 pm
Dahod Third Saturday of Month - 10:00 am to 01:00 pm
Call for Appointment : +91 7405844161